Zig Ziglar's electrifying speeches have motivated millions of people around the world for decades. Every time I've met with Zig, it turned into a memorable experience. The first time I sat down with him was in Norfolk, VA. He was 53 years old and his career has taken off like a rocket. He was undoubtedly America's # 1 Motivator.  He had just given an amazing speech that received a standing ovation from over 8,000 people. This was actually the first time I had ever conducted an interview in my publishing career. I had read all his books, read all the articles that were published until that day and prepared over 30 questions. Zig was extremely kind, patient, energizing and highly motivating. The two hours felt like ten minutes at the time. The cover story was a huge success and over the years we became friends; he introduced me to Mary Kay Ash, invited me to play golf, and we were both honored to join President H.W. Bush (41) at a private dinner, and every now and then he called with a new book idea and joked, "I can't argue with a guy who buys ink by the barrel."

Today, Zig Ziglar is 82 years old. A year and a half ago he's had an unfortunate fall down the stairs in his home. Zig suffered a concussion that led to a loss of short term memory. It is an affliction that Zig isn't aware of, and one that doesn't affect his friends. But going back on the stage where he loves share his message became a significant challenge that Zig's family resolved with a great deal of love and creativity.

Tom Ziglar who joined his Dad for the video interview said, "An unplanned event, because of age or an accident, can change everything. But the wisdom, the knowledge and the integrity are still there." That's why Zig has embraced his daughter's advice to work on a new book that turns Zig's recovery into a new message of hope for today's turbulent world. The book's title: Embrace the Struggle. It's an apt metaphor for approaching tough times. 
When Zig appears on stage today, he appears together with Julie, his youngest daughter. Instead of Zig leading with his speech, it's Julie leading her dad with questions. On the rare occasion where she senses that Zig may repeat himself, she's right there, using a new question to keep Zig focused on the next message. 
What's ironic is that Zig's messages are designed to be repeated. Says Zig "motivation is like eating or bathing. We can't graduate in either one." Zig's messages are definitely worth repeating. And this rare video interview is definitely worth reviewing several times.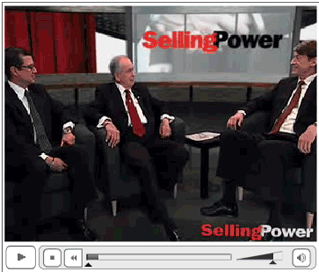 Please share your comment on this post.
Email this blog to a friend