Effective sales managers believe in that recruiting is a race without a finish line. Their mantra is ABR which stands for Always Be Recruiting. It is good practice to continuously compare new talent to the existing performers on your team.

Mary Delaney, President of Personified, a division of CareerBuilder has hired thousands of salespeople during her career takes a closer look at the soft skills in job interviews such as the drive to win. Personified is a talent management company. In Mary's view, winners are not afraid of doing the hard things they need to do to win, and they have the capacity and willingness to do them over and over again.

In order to get to the truth in essential matters, she looks for consistency in the responses across five different interviews. Another great way to measure the capacity for winning is to ask the candidate to share success stories from three different time periods such as college, the first job and the last job. The idea is that past achievement factors are predictors of future success potential.

Watch this five minute video interview today. It's likely to stretch your thinking on hiring better talent so your company will be ready to cash in on the emerging opportunities during the recovery phase of the economy.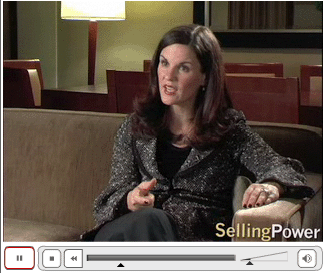 Clicking on the thumbnail above will expand and play the video.
Please share your comment on this post.
Email this blog to a friend