Dan Seidman, has written an entertaining book about sales horror stories. Sales Autopsy: 50 Postmortems Reveal What Killed the Sale

His objective was not to make fun of salespeople who wiped out on calls, but to draw some valuable lessons that people have learned from their slipups. The greatest lesson: don't take yourself so seriously. We can't be perfect 100% of the time, we're only human. The sooner we accept the fact that we're not perfect, the easier it will be for us to learn from sales blunders. Failure offers a wonderful opportunity to develop our sense of humor. Dan Seidman's work teaches us that failure is the diamond dust that nature uses to polish its jewels.

In this four-minute video interview, Dan shares one hilarious story, that's fun to listen to. And if you are a good story teller, I bet that you'll relish telling that same story to a handful of friends over the week-end. It's Friday – take out 4 min. of your time and allow yourself get carried away and lifted up by this story. It will refresh your mind, and it will transform that little frown on your face into a grin that will last until after lunch. But the best part comes later, when you tell the same story to a friend. You'll realize that it's time to put fun back into selling.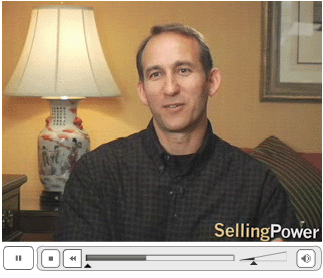 Please share your comment on this post.
Email this blog to a friend